Famed Superman actor Christopher Reeves in his autobiography Still Me defined a hero as "an ordinary individual who finds the strength to persevere and endure in spite of overwhelming obstacles". The team traveled to various locations to speak with the people we assisted. Here are some of our Hasanah Heroes and their stories of strength.
Geethika's Story | Dancing on the Bright Side: A Time for Reflection and Rebirth
Like many arts practitioners, Odissi dancer Geethika Sree's life drastically changed when the COVID-19 pandemic hit. When the pandemic halted big social gatherings, Geethika was not able to teach classes or perform. On the bright side, the lull brought upon by the pandemic led Sutra to begin archiving and organising their cultural treasures. This led to a treasure trove of forgotten photos and other items that would otherwise continue to languish in the storeroom. Enter ArtsFAS, and Geethika was back in her element once again, immersed in dance.
'Little Teacher' Jimmy's Story | Education for Every Child
"I want to educate my people, my brothers and sisters," says Bilkuin Jimmysali, seated in the back of Sekolah Bajau Laut Omadal (Iskul Sama Dilaut Omadal in the Bajau language). The alternative school occupies a bright yellow house that straddles the unofficial demarcation between the homes predominantly occupied by locals and that of the undocumented Bajau Laut community on Omadal Island, Sabah. For five days a week, it is filled with the chatter and laughter of 33 children who are welcomed despite their lack of legal documentation.
Kak Na's Story | Of River Terrapins, Sewing Machines and Batik
What do river terrapins, sewing machines and batik have in common? To most, nothing.
But to 49-year-old Azlina binti Zakaria (or Kak Na), it's a whole different story. In 2019, the co-founder of the Turtle Conservation Society of Malaysia (TCS), Dr. Chen Pelf Nyok, hatched the idea of a community empowerment programme to support and empower local women. Dr Pelf held upskilling workshops with the support from Hasanah focusing on photography, product marketing and financial literacy skills which Kak Na got heavily involved in and saw improvements in her daily income
Sari's Story | A Community Approach to the Plastic Waste Problem
Plastic use is addictive. They are light, easily shaped, strong and inexpensive. However, we know they are bad  for the earth, animals and humans. Yet, the world can't live without plastics. The Biji-Biji Initiative and project community leader Nur Nilam Sari Jusdean invite you to consider recycling and better plastic waste management.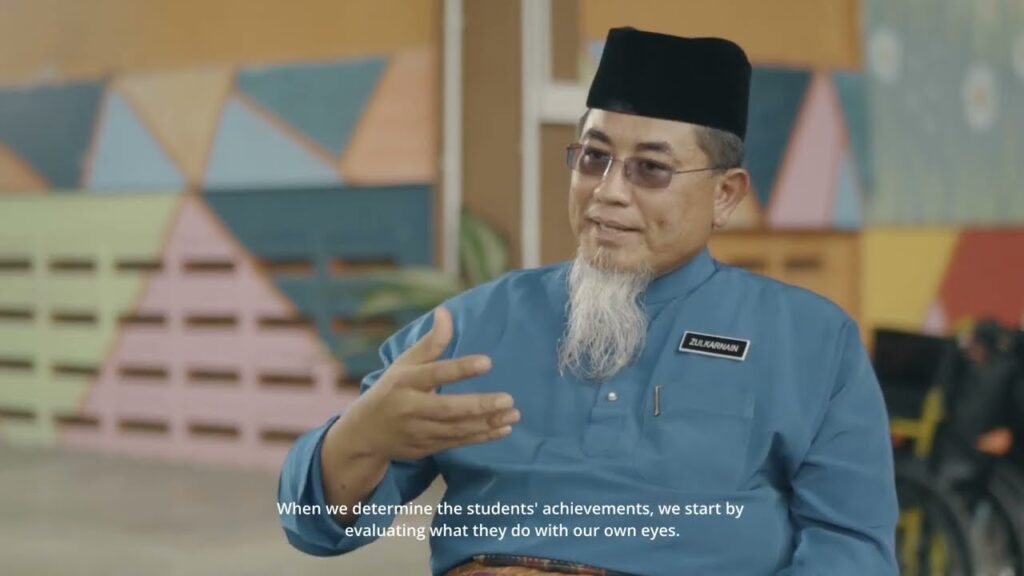 Teacher Zul's Story | Tapping into Abilities, and not Disabilities
Special needs teacher Cikgu Zulkarnain bin Umar was asked by one of his students' parents, "What will my child do after completing school?' This made Cikgu Zulkarnain fully support the Secondary School Alternative Assessment (SSAA) for students with Special Needs, a project led by Dr. Khodori Ahmad, founder and chairman of KNK Total Assessment, in collaboration with the Malaysian Examinations Syndicate. Cikgu Zul applied SSAA at SMK Batu Muda, and points out a unique feature of this assessment — a "live" certificate which is continuously updated after the student has completed schooling which focuses on their abilities rather than their disabilities.
Tommy's Story | What Happens when the Arts is Paused
When Tommy Chin chose to learn the Er Hu at 12, he was drawn to how similar it sounded to a singing voice. Like most artists, his craft was rudely disrupted by the COVID-19 pandemic. With classes and live shows halted, being able to perform at MITEC PPV under Hasanah's Arts For All Seasons (ArtsFAS) was a welcomed opportunity.
Hayari's Story | Weathering the Storm
Mohd Hayari bin Sukri and his family remember that violent stormy night as if it was yesterday. A large tree destroyed their home at 4 in the morning. One of his children suffered a head injury while another was pinned under the tree. Through collaborating with Hasanah, the HARAP organisation was able to help with a total of 77 house repairs and provide necessities for 300 families in Kuantan who were affected by recent floods. 
Kak Ti's Story | Getting Ahead via E-Commerce
Mother of five Suzilawati binti Jaafar (or Kak Ti) has her daily work cut out. Recently, she added managing a business to the mix. Kak Ti attends morning briefings while cooking and monitor orders in between chores.  She shares with us the benefits of doing business online, which aside from being a good source of income also allows for social interaction with friends old and new.
Dr Hari's Story | Bringing Wound Care to Patients in Need
Wound care and management are a large and important part of healthcare services. Unfortunately, many patients from low-income groups face obstacles in accessing the treatment needed. According to Dr Harikrishna K.R. Nair Founding President of the Malaysian Society of Wound Care Professionals (MSWCP), there are many hidden costs, besides hospital fees. MSWCP's trained nurses and matrons, medical officers and assistants as well as doctors provide wound care in patients' homes. Those from B40 households, geriatric patients and non-ambulatory cases qualify.
Faiz Yah's Story | Supporting Leaders of the Future: A Yayasan Khazanah Initiative
COVID-19 radically changed tertiary education for students everywhere including Khazanah Global scholar, Faiz Yah — an engineering undergraduate at Shanghai's Tongji University. Faiz who attended Chinese vernacular school found it easy to assimilate to life in Shanghai. However, the abrupt shift to remote learning somewhat marred the experience. Soon after, physical classes resumed but closed borders meant international students such as himself couldn't return.
Norfazilatun's Story | For the Love of Animals
Previously the President of Noah's Ark Ipoh, Norfazilatun Mohd Zin, couldn't keep pets due to asthma, but when she began rescuing cats a decade ago, she gradually overcame her asthma attacks. Registered as an NGO in 2011, Noah's Ark is run by an animal loving members and volunteers who seek a better life for furry friends. 
Cikgu Yuan's Story | Frontliners to Students' Mental Health Wellbeing
Alluding to the adage "it takes a village to raise a child", the PINTAR – UTAR Mental Health Programme is a collaboration between PINTAR Foundation, multiple ministries, hospitals, mental health experts, school teachers, counsellors and Yayasan Hasanah to assist teachers to be mental health frontliners. Yuan Meng Yong (Cikgu Yuan) a Guidance and Counselling teacher in SMK St. Columba, Miri is one of the 60 participants of the programme who now helps students with their wellbeing.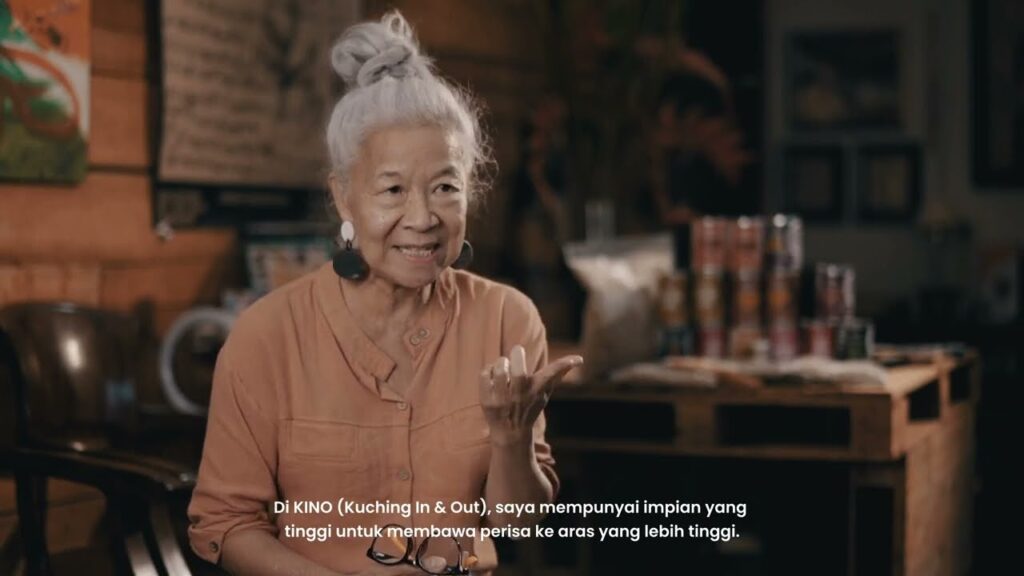 Marian X Kg Ensika's Story | A Project Impacting Urban B40 Families and Rural Farmers
Marian Chin's desire to preserve the unique taste of Sarawakian cuisine led to canning well-loved dishes namely ayam pansuh, ikan terung asam and rebung rebus. Since the pandemic shelved retail plans, Marian decided to distribute them as food aid instead. Marian believes that when giving we should not make it lesser in quality, quantity, taste and choice.
SEAD x Pos Poi's Story | A Partnership Built upon Bamboo
SEAD Industries Sdn Bhd (SEAD) and the Orang Asal community in Pos Poi are bonded by bamboo. For the former, it is the beating heart of operations involving sustainable bamboo applications for the building industry. For the latter, it has long been their livelihood. Bamboo is perpetually regenerative. If harvested incorrectly, it dies. To avoid that, SEAD provides the Pos Poi community with training on sustainable harvesting methods.
Adiguru Norhaiza's Story | Reviving the Forgotten Textile Art, Telepuk
Historically, the luxurious gilt-patterned textile known as telepuk was exclusively produced in the palace and worn by the royal family. A collaboration by Hasanah and Adiguru Norhaiza bin Noordin salvaged this rich textile art from being lost to the sands of time. As a master woodcarver, Adiguru Norhaiza finds it interesting that telepuk also involves carving motifs on wooden stamping blocks, so he began learning more about it.