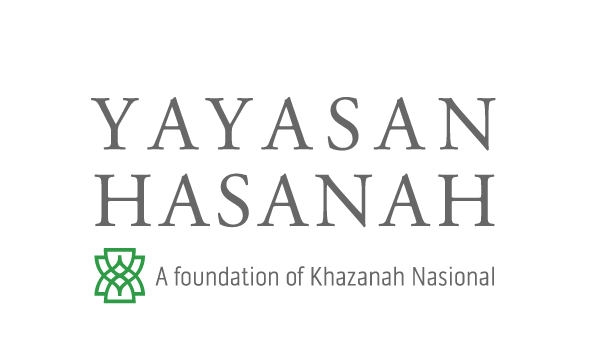 Always in Our Thoughts & Heart.
Yayasan Hasanah Applauds Medical Frontliners for their Hard Work and Tenacity
KUALA LUMPUR, 18 MARCH 2021 – Yayasan Hasanah, the impact-based foundation of Khazanah Nasional, recently distributed snack packs for 3,200 medical frontliners in 16 COVID19 designated hospitals nationwide.
Organised to showcase appreciation and support for medical frontliners, this initiative is part of the Foundation's effort to recognise and thank Malaysian medical personnel for their unwavering dedication in helping communities during these challenging times.
"When we heard stories about our front-liners not having time to eat their meals due to their busy schedules, my team came up with the idea to chip in and prepare snack packs and energy food for them", said Shahira Ahmed Bazari, Managing Director of Yayasan Hasanah.
"Although the vaccine programme is underway, we know that our medical frontliners are still working hard to contain the spread of the virus. Through this initiative, we want them to know that they are always in our thoughts and in our hearts."
"We will continue to intensify our efforts and extend our support to hospitals and medical frontliners who have selflessly served those in need throughout this difficult period, "Shahira concluded.
Organised under the Humanitarian and Disaster Relief (HDR) initiative, 40 volunteers and staff from both Yayasan Hasanah and Khazanah Nasional Berhad spent 5 days preparing food packs comprising dried fruits and nuts, chocolates, Vitamin C, packs of Maggi Cup and Ribena which is valued at RM166,536 in total.
Azlin Hashima Mt Husin, a volunteer from Yayasan Hasanah said, "Many of us wanted to show our appreciation for the care the medical frontliners have shown Malaysians. To all our frontliners, thank you for never giving up on Malaysia. It has been more than a year since the pandemic changed our lives, but their tireless commitment has given us hope for a brighter future."
In addition to providing food packs, Yayasan Hasanah has undertaken various initiatives to help combat the pandemic. Apart from medical frontliners, in 2021, Hasanah also provided 15 detention centers with approximately 45,000 reusable masks via Malaysian Red Crescent Society.
To-date, some RM5,071,603.62 has been spent in 2020 to support Yayasan Hasanah's HDR initiatives, covering 99 projects. A total of 18,200 families, 6,961 individuals and 131 institutions have been reached comprising B40 communities, COVID-19 frontliners (including health officers, police and army), underprivileged communities (including vulnerable women and children, stateless, undocumented persons) refugees, senior citizens, persons with disability, students and flood victims.
The hospitals were selected based on those attending to the highest numbers of COVID-19 cases in the state:
Hospital Queen Elizabeth 1, Kota Kinabalu (Sabah)
Hospital Umum Sarawak, Kuching (Sarawak)
Hospital Sungai Buloh (Selangor)
Hospital Putrajaya (Putrajaya)
University Malaya Medical Centre (PPUM) (Kuala Lumpur)
Hospital Kuala Lumpur (Kuala Lumpur)
Hospital Tuanku Fauziah (Perlis)
Hospital Sultanah Bahiyah (Kedah)
Hospital Pulau Pinang (Pulau Pinang)
Hospital Raja Permaisuri Bainun (Perak)
Hospital Raja Perempuan Zainab 2 (Kelantan)
Hospital Sultanah Nur Zahirah (Terengganu)
Hospital Tengku Ampuan Afzan (Pahang)
Hospital Tuanku Jaafar (Negeri Sembilan)
Hospital Melaka (Melaka)
Hospital Sultanah Aminah (Johor)
– END –
About Yayasan Hasanah
In December 2013, Khazanah Nasional Berhad ("Khazanah") incorporated a sister entity, Yayasan Hasanah ("Hasanah"), as an enhanced and more strategic approach to value distribution. While Khazanah has been involved in Corporate Responsibility ("CR") initiatives since 2006, the establishment of Hasanah marks a new chapter in Khazanah's institutionalisation, ongoing transformation and capacity building efforts for the nation, in support of the national transformation agenda. Hasanah's vision is to help create real and lasting positive social and environmental changes for Malaysia through our work in five focus areas: Education; Community Development; Environment; Arts, Heritage and Culture; and Knowledge. For further information, please visit www.yayasanhasanah.org
For media enquiries, kindly contact:
Shabana P. │ 019 204 6514 │ [email protected]
Reshvinder Kaur│ 017 272 7985│ [email protected]