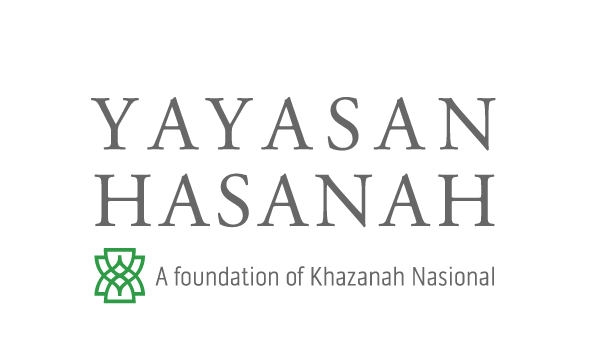 PARTNERING BUSINESS AND CIVIL SOCIETY TO ACHIEVE THE SDGS: ALIGNING CSR TO THE SDG AND ESG GOALS
BY
SHAHIRA AHMED BAZARI
MANAGING DIRECTOR OF YAYASAN HASANAH
9 MARCH 2020, TUESDAY
11.30am – 12.45pm
VENUE: Dewan Persidangan, Parliament of Malaysia
Bismillahirahmanirrahim.
Assalamualaikum Warahmatullahi Wabarakatuh and a very good afternoon.
Ladies and Gentlemen,
It is an honour to be here today at this speaking engagement on Partnering Business and Civil Society to Achieve the SDG: Aligning CSR to the SDG and ESG Goals.
I would like to thank the organisers KSI Strategic Institute for Asia Pacific, All Party Parliamentary Group on Sustainable Development Goals (APPGM-SDG) and Malaysian CSO-SDG Alliance for inviting me to speak on the topic.
Ladies and gentlemen,
In tackling this topic, I would like to state three broad themes of discussion:
First, The ESG and SDGs are overlapping concepts with indicators that can be mapped against each other and support long-term development impact. The key difference between these frameworks is that while companies widely adopt the ESG as a benchmark for responsible investments, the SDGs provides more direction and intentionality, given the SDGs standardisation, areas of impact, and globally accepted set of indicators. Most companies start their sustainability agenda by saying "stop doing bad" (i.e. % of carbon reduction goal, % of raw material procured from sustainable sources etc) – however, having overshot our planetary boundaries, the world today demands for a complete and radical paradigm shift – where businesses should completely re-evaluate their societal and business paradigms, values and goals. It is worth for businesses to start thinking about their five capital frameworks, i.e. their financial capital, manufactured capital (infra and tangible assets of company), social capital (their impact on society, millennials, urban poverty etc), human capital (not just staff, but their health, wellbeing, motivation at work, spirituality etc) and natural capital (soil, water, air, forests, biodiversity). The new paradigm may require us to look at the centrality of social and environmental capital to the viability and sustainability of the business itself.
Second, the tripartite partnership between government, businesses, and civil society has a key role in driving the sustainability agenda. through strategic socio-economic and environmental initiatives and collaboration. Governments can influence change and promote the adoption of SDG by 1) Measuring the right things, Setting bold targets for social and environmental progress and adopting new measures to track how well the economy is delivering them and 2) encouraging innovation in sustainability by using regulation, incentives and creating an enabling and catalytic environment for such innovation to thrive.
Specifically for business, some of the actions that can be done are

Ensure capital acts for the long term – Investors or holders of capital can demand more from their money, using their influence to drive long-term, socially useful value creation in the economy, and shifting away from short-termism

They can also price capital according to the true costs of business by reflecting social and environmental risk factors in the cost of capital.

Apply their influence to Innovate financial structures to better serve sustainable business that serve society's interests.

Set bold evidence-based targets, measure the right things and be transparent by reporting progress

Embed sustainability in practices and decisions includingnew ways of thinking in their operational practices and decision making.

Align organisational purpose, strategy and business models that explicitly set out to improve people's lives whilst operating within the natural boundaries set by the planet.
Finally, Civil Society play a key role in implementing innovative, localized solutions and acts as the conduit across all parties.

Data is key to measuring progress, but collection and reporting systems are lacking. In view of its extensive presence on the ground, CSOs can contribute to localizing the SDGs, and monitoring progress.

In Promoting citizen-centric, collaborative governance – Most CSOs in developing countries in Asia operate at grassroots levels, and thus in general have active engagement with local actors and citizens. They can capitalise on their social mobilization competencies and strong presence in the local social network to draw feedback from citizens on the delivery of public services.

For Cross-sectoral coordination and collaborations – Public-Private-CSO Collaboration can help to achieve a holistic view of supply and demand of aid & support across the system. It is also able to leverage on the strengths of each organization for capacity building.
Corporate philanthropy is often perceived in the form of financial contributions or charity. However, this should not be the case.
Corporate foundations such as Yayasan Hasanah straddle across business & civil society and have unique levers to accelerate social progress. Corporate foundations can act as trailblazers by ensuring that their portfolio adheres to sustainability standards.
We also believe in investing in research and evidence-based policy making by combining the capabilities and insights of both sectors to develop proposals that drives social progress without compromising on economic outcomes.
Governance and accountability are the core of the institution – A robust governance structure will help build social capital, trust and investor/or stakeholder confidence.
There is a great opportunity for corporate philanthropy to set the standards for the Third Sector as partners of growth and inclusive development for the country.
Every organisation has an important role in social responsibility – but it does not mean that one should do it alone. The private, public, and civil sectors must work together to drive social progress and true growth towards sustainable development.
Cross-sector partnerships allow partners to use their creativity and innovations whilst leveraging each other's access, experience, and knowledge to efficiently and effectively solve development challenges.
The GLC/GLIC Disaster Response Network (GDRN) is an example of how various partners across sectors work in their respective area of expertise in procurement, handling, warehousing and distribution. But together, they support various humanitarian response and medical-related relief efforts. Thus, duplication of efforts can be avoided to deliver a more effective, holistic response.
A key to a cohesive Malaysia in achieving greater social justice and progress is moral, courageous and transformative leaders and leadership required to tackle 21st century challenges of climate crisis, food security, scarcity, displacements, wars and others. We need transformative leaders who are willing to challenge the status quo and who are willing to adopt a new way of working to solve challenges of the future. Government, business and finance and civil society have a key role to play to drive the sustainability agenda across their networks. Malaysia will rely on its pragmatic citizens to demand for inclusive, sustainable, multidimensional, and participative approaches to development, social justice and progress. And I am very confident, together, we can ensure we leave no one behind.
Thank you.